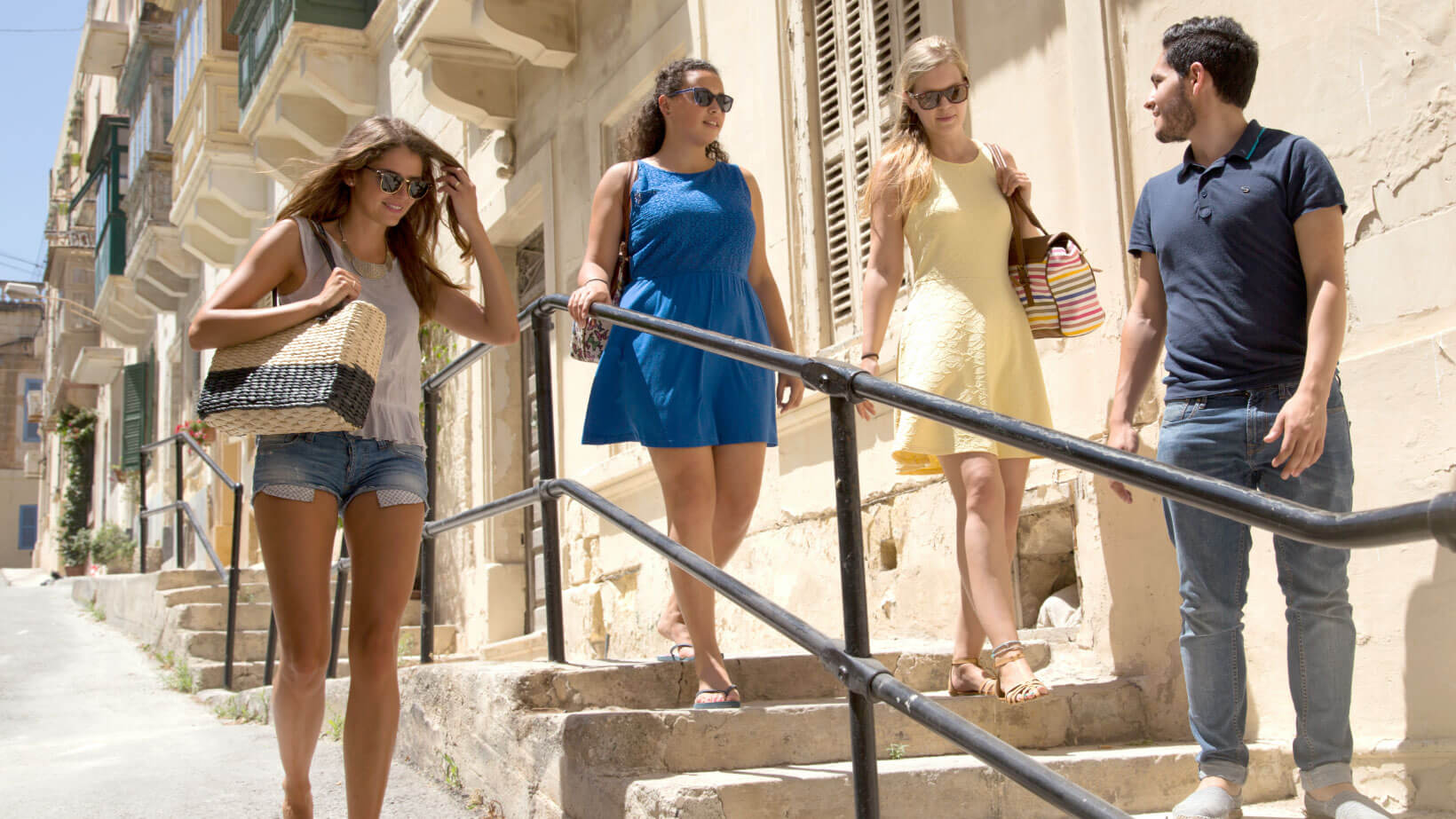 Living in Malta has a lot to offer: besides a perfect balance between your job and a healthy lifestyle, here you'll find a friendly and welcoming atmosphere and the pleasurable Mediterranean climate.
Malta is a great place to visit.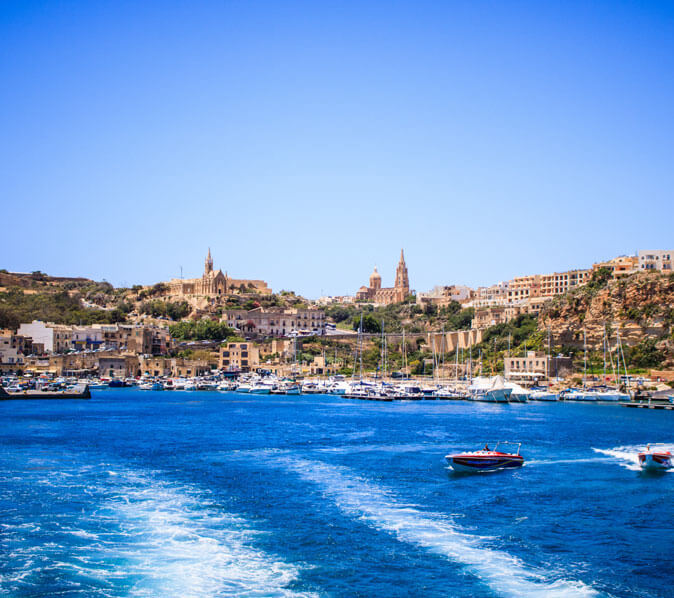 Climate
Malta's climate is typical of the Mediterranean and is strongly influenced by the sea. The Maltese Islands are pleasantly sunny, with a daily average of around 12 hours of sunshine in summer going down to 5 to 6 hours in mid-winter. Summers are hot, dry and very sunny.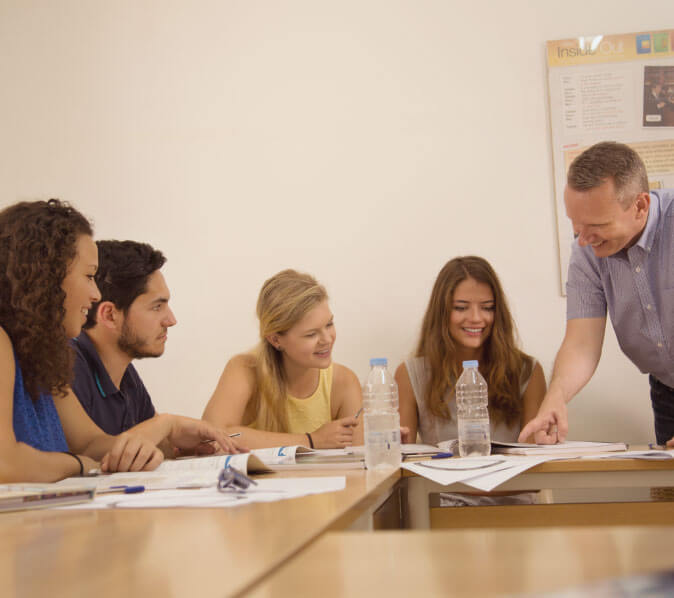 Language
English is one of the official languages of the Maltese islands. This makes it easier to communicate with the locals. Also, most of the courses in Malta are taught in English, including colleges and universities.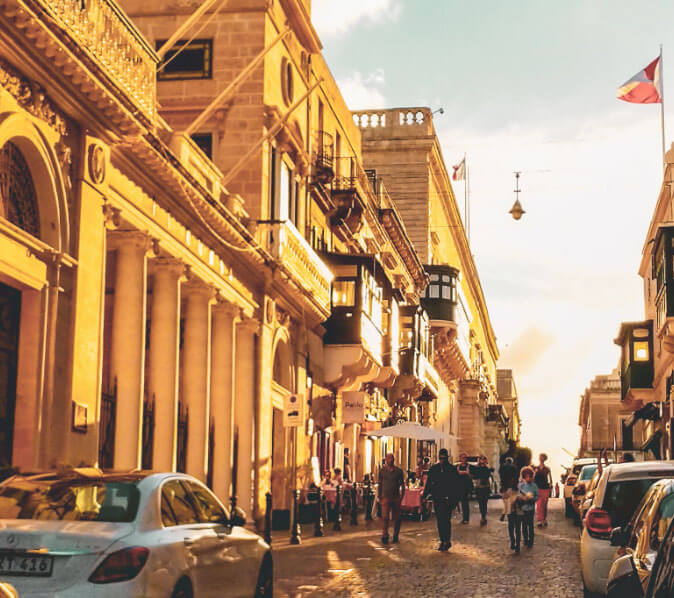 Safety
Malta is an extremely safe location. The Maltese are always very helpful in assisting others and giving advice to foreigners. The crime rate is extremely low across the islands and it is also considered safe to walk at night.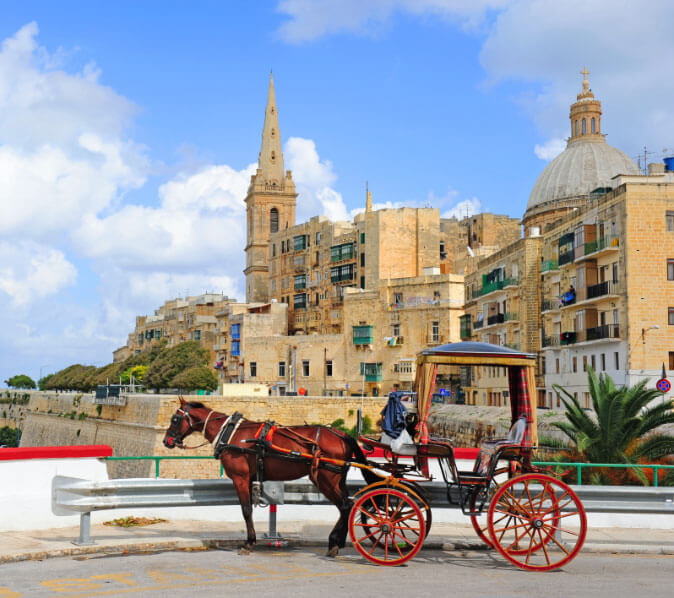 Culture
Malta has been defined as "Mediterranean cocktail": catholic churches overtopping small villages with their tower bells, a language that sounds like Arabic with a mixture of French, Italian and English words, and food habits deeply rooted in the Sicilian and North African culinary traditions. European history and culture seem to have found here a sort of "catalytic" centre. Malta is also the home of temples, some of the most famous prehistoric sites of the world and the underground necropolis of Hal Saflieni Hypogeum, which dates back to 3000 BC. This ancient history is well preserved even in many aspects of Malta's daily life: the fishermen still paint the prows of their boats with eyes, as the Phoenician used to do several millennia ago.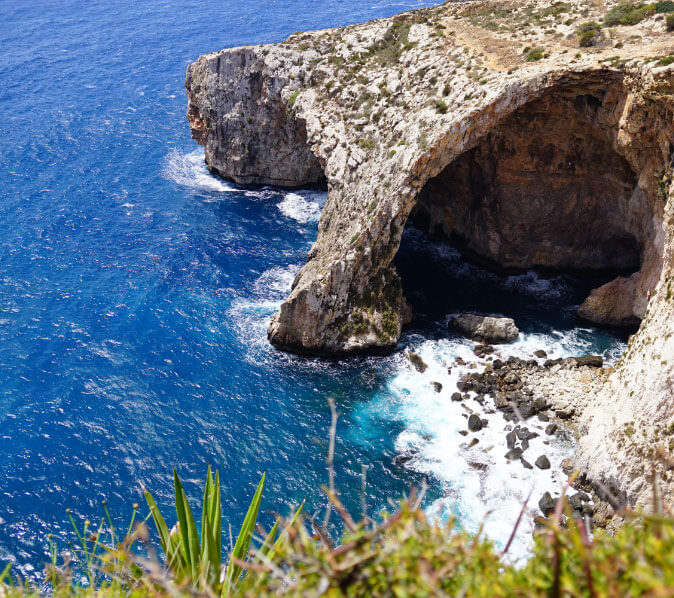 Nature
One of the most beautiful natural attractions of Malta are the sheer cliffs made of sedimentary rock that rise from the water on the western side of both Malta and Gozo: an impressive must-see for every nature-lover! The island also presents a trio of natural gems: the Inland Sea or Qawra in Maltese (a lagoon of seawater) and the 60-meters high islet called Fungus Rock. Geology lovers will find caves with really rare and interesting rock formations to explore, while snorkelers and divers will have the chance to admire one of the most extraordinary landscapes of the Mediterranean sea around Malta, Gozo and Comino.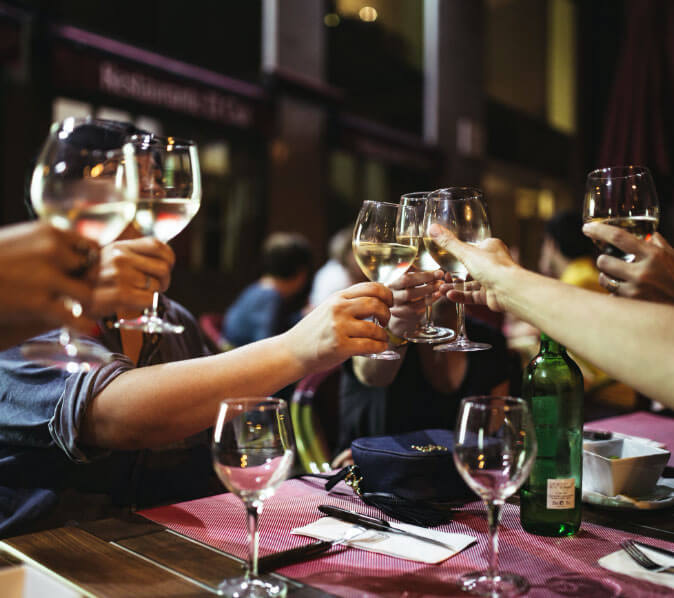 Nightlife
Malta's nightlife has its centres in the areas of Paceville and St.Julian's, which are famous among tourists and locals for their entertainment venues. Here you'll find plenty of discos, lounge bars and clubs where you can spend the night having fun with friends and colleagues. Most clubs have free entrances and are open until 4 am.